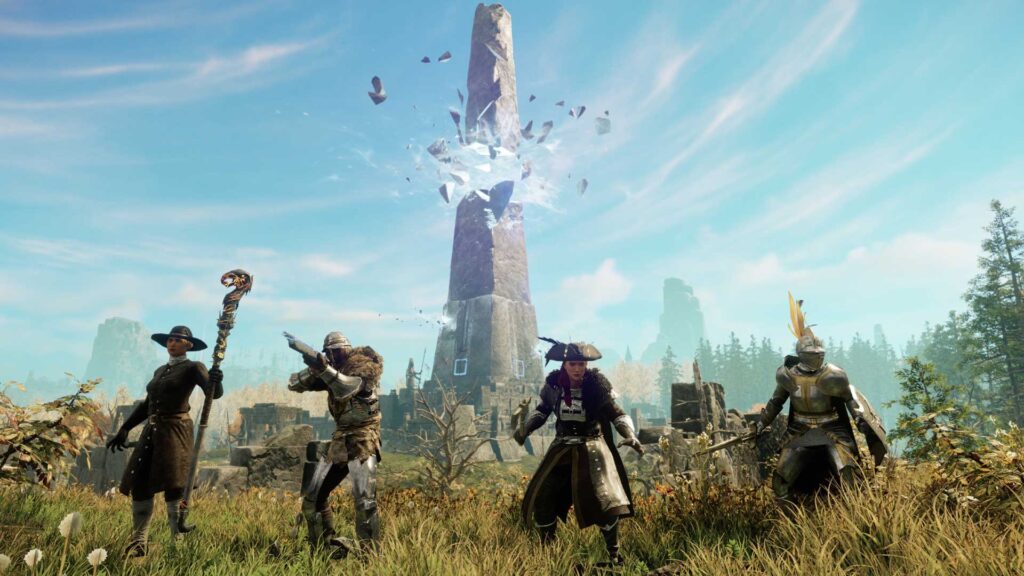 This Preview event will not be under NDA or confidential.
New World Preview event next week! You should be starting to get your keys emails or activated on Steam, depending where you purchased. You can start pre-loading it today.
Once the event starts, Lanarchy and Nephron will post in Discord #new-world channel for the server we are playing on if you want to join us.
After this preview event, the game will go back into closed beta/development and we'll keep an eye on the content until open beta and release!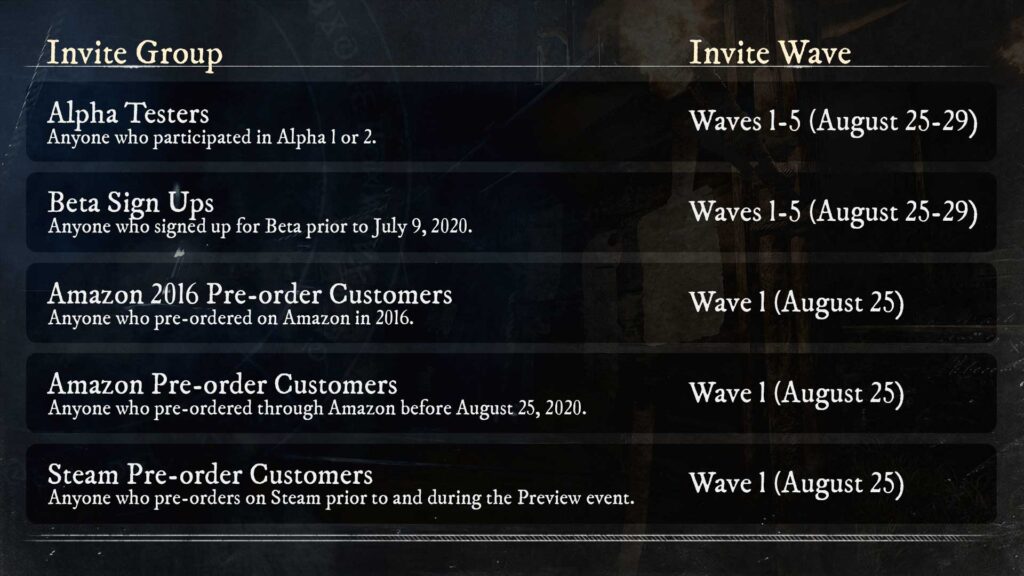 If you are an Amazon 2016 Pre-order, Amazon Pre-order, Alpha Tester, or Beta Sign Up, you will receive an invitation email with a new Steam code* granting you access to "New World Preview". If you are a Steam Pre-order customer, you will automatically have access. Be sure to check your Game Library on August 21, 2020 at 10:00 AM PT (1:00 PM ET) for "New World Preview" to install the game in advance of the event. Please be advised that you will not be able to log in to a world and get started playing until August 25, 2020 at 9:00 AM PT (12:00 PM ET).
You can purchase from Steam or from Amazon for $39.99 and guarantee access on the 25th to the preview event.
Additional game editions including Steelbook are available on https://www.newworld.com/en-us/game-editions