https://borderlands.com/en-US/news/2021-06-24-borderlands-3-crossplay-update/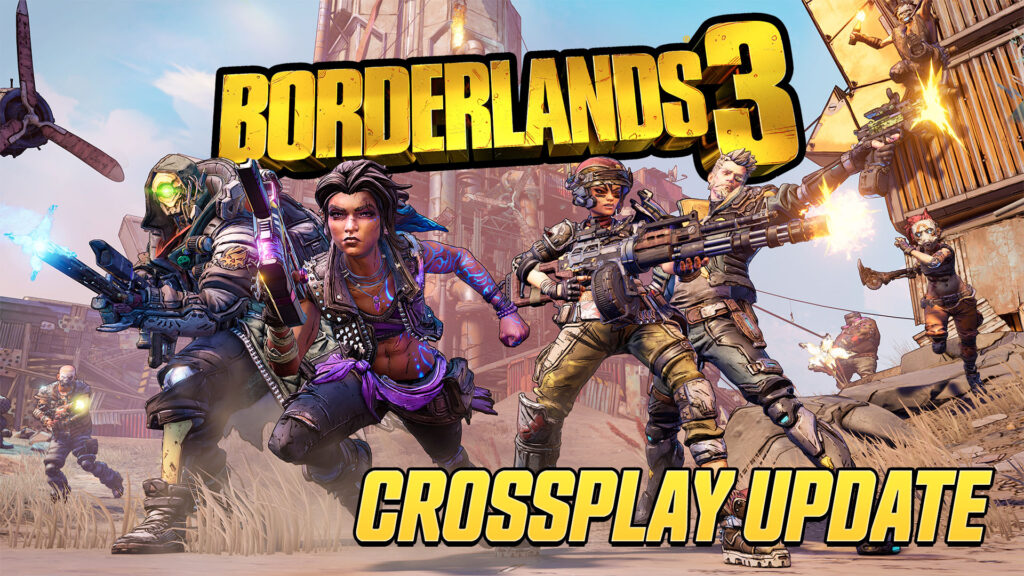 Starting today, June 24, we're excited to bring crossplay to Borderlands 3 across Xbox One, Xbox Series X|S, Mac, Stadia, and PC via Steam and the Epic Games Store. There has never been a better time for you and your friends to experience the shooting and looting mayhem together.Crossplay between the aforementioned platforms is made possible by SHiFT Matchmaking, and you'll be greeted by an opt-in window when the Crossplay Update is live. Regardless of whether you choose to enable or disable Crossplay, you'll be prompted to set a Crossplay Display Name, which is required for SHiFT Matchmaking functionality. Your Crossplay Display Name must meet the following requirements:
Must be a unique name not already in use by another Borderlands 3 player
Must be between 3-16 characters long
Must start with a letter, and is limited to a-z, A-Z, 0-9, or non-consecutive underscore, hyphen, or period/full-stop characters
Check out more at the link at the top of the article!